Vegan Food Workshop
With Mark Morales
February 4 - 11, 2017
Our week long retreats are hosted from Saturday to Saturday. All of our retreats follow a similar agenda:
Breakfast, lunch and dinner are provided by Philia. We are an all inclusive spiritual retreat center. All meals are optionally vegetarian or vegan.
Saturday: Pick-up from San Jose airport, welcome to our center, visit of the property, our vision and review of the week program
Sunday: Workshop day 1
Monday: Activity day (ex. hiking in the rainforest)
Tuesday: Connection process in the morning and Completion process in the afternoon between attendees, volunteers and facilitators
Wednesday: Workshop day 2
Thursday: Workshop day 3
Friday: Leisurely day at the Playa Blanca. Relaxation and more connection
Saturday: Check out
Watch the video below about the workshop.

See you there!
Get 1 and get a second for 50% of the price!
Book now and get a code in your mail for 50% off for your second registration for this workshop!
*only applies to new registrations from January 29th 2017
Leader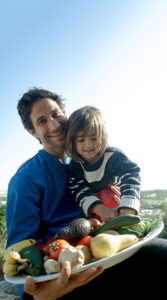 Mark Morales
Food has always been my passion. I was brought up as a vegetarian so I have never tasted meat. Mediterranean food was my specialty until I traveled through Asia for 6 years which influenced my cooking style into a healthy innovative fusion. I traveled mostly through South East Asia, India and Nepal. Whilst traveling I also started practicing yoga regularly which made me more aware of my health. I then did a yoga teachers training course and I started teaching yoga for a couple of years in Malta. I found myself talking a lot about food after classes, helping people with their diet and talking about my experiences of how food started to change me. Then I tried a raw food lifestyle, thanks to my wife and some good friends. Finally, the famous quote "You are what you eat" made perfect sense. When you eat food that is alive, you feel alive! A new world opened.  Now my passion has driven me to influence and teach people how to cook and prepare food in different healthy ways. Whoever knows me knows that my mind is taken over by food and diet. I can talk about it at any time, all…
Learn more about Mark Morales