The Completion Process Retreat – August
August 11 - 18, 2018
We welcome you to
The Completion Process Retreat
A week filled with emotional processing, healing, connection, community, games and so much more!
What is The Completion Process? 
The Completion Process was developed by the spiritual luminary Teal Swan, meant to help even the most wounded and fractured people become whole again. You can read more in depth about the process or find the book here.
There are hundreds of Completion Process practitioners, personally trained by Teal Swan, all around the world that are changing peoples lives daily online or in person, however THIS has never been done before – we're officially inviting you to a Completion Process retreat for a whole week of life-changing processing and healing.
*Please notice that this is NOT a Completion Process training. To be trained in the process please apply here.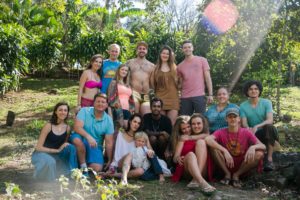 Who's leading the retreat?
You will be led by a team of some of Teal's closest community and team members, who are not only all certified in the Completion Process, but also have had the experience of leading people through this and other processes in all of Philia's retreats. They've also had the priviledge of participating in Teal Swan leading many people through this process and they've assisted her in training many of the currently active practitioners.
Please note that Teal Swan will not be present at the retreat.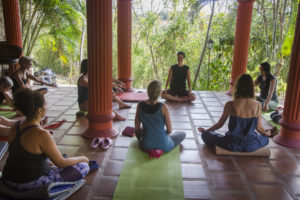 What's on the agenda?
During the week we will dive deep into emotions using The Completion process. The team will support and lead you through the whole week, give guidance and presence. As we've seen through all of our previous retreats, what comes out from the week at Philia is both a new level of knowing oneself and deep connections that cannot be broken by time or distance long after the retreats are over.
Besides the Completion Process, the retreat also includes the journey through several of other Teal Swan's processes, which will create a highly personalised experience, based on the collective shadows of the group.
The week also includes having fun down time like going on excursions to explore Costa Rica, going to the beach, plenty of socialising, connecting, pool parties and games!
What's included in the price?
As per all of our retreats, what's included in the price is:
accommodation, all of the meals, excursion transportation and all activities on location.
We hope to see you at Philia for a transforming week!