Journey into Self
With Todd Zimmerman
August 4 - 11, 2018
Due to the success of Journey into Self in 2016, we have created Journey into Self 2. Time to go deep into the shadow!
This week long retreat is hosted from Saturday to Saturday.
Breakfast, lunch and dinner are provided by Philia. We are an all inclusive spiritual retreat center. All meals are optionally vegetarian or vegan.
Saturday:  
Check in and welcome to our center, visit of the property, our vision and review of the week program
Sunday:
Welcome /  Introductions
Intro to Hand Analysis
Hand Printing
Learn to read Fingerprints
Create Fingerprint Charts
Monday:
Souls Agenda Readings
Life Purpose / Life Lesson Development
The completion Process if you wish
Music / Drumming at night
Tuesday:
Excursion day to Arenal, warm river, hot springs and La Paz waterfall
Wednesday:
Morning Kambo session and discussion (Read Teal Swan's blog about Kambo here)
Breathwork Didactic
Trancedance
Thursday:
Breathwork and sharing circle
Friday:        
Day on the beautiful Pacific beach and evening closing circle and celebration
Saturday:  
Check out
More about some of the activities:
Hand Analysis
Hand analysis is a fascinating means of getting insight into our Soul's purpose, our emotional nature, our gifts, talents and overall tendencies, which are all discernible through analysis of our hands. In this first day, Todd who has been practicing hand analysis for over 28 years and teaching for 10, will teach all participants how to read their own fingerprints. Fingerprints form 5 months prior to birth and never change; they reveal the Soul's Agenda (Life Purpose / Life Lesson / Life School) which is also unchanging this life time.
Participants will use this information to create a chart for themselves. This process will do three primary things:
Actually teach participants how to read fingerprints for themselves on others
It will help all attendees learn more about their Soul Psychology, understand themselves better and to live a more deeply satisfying life and
Give attendees great material and content for the Breathwork / Shamanic Journeywork sessions that follow!
Breathwork
We will use a Shamanic Breathwork technique influenced by several styles, Holotropic / Radiance / Maitri for this process. We will have two breathing sessions, 1/2 breathe in the morning and the other 1/2 in the afternoon. Breathwork is a powerful approach to self-exploration and healing that integrates insights from modern consciousness research, anthropology, various depth psychologies, transpersonal psychology, Eastern spiritual practices, shamanism and mystical traditions of the world. The term Holotropic (coined by Stan Grof) literally means "moving toward wholeness" and is an apt description of the process.
The process itself is very simple: it combines accelerated breathing with evocative music in a special set and setting. With the eyes closed lying on a mat, each person uses their own breath and the music in the room to enter a non-ordinary state of consciousness. This state activates the natural inner healing process of the individual's psyche, bringing him or her a particular set of internal experiences. With the inner healing intelligence guiding the process, the quality and content brought forth is unique to each person and for that particular time and place. While recurring themes are common, no two sessions are ever alike.
Within the groups, people work in pairs and alternate in the roles of experiencer and "sitter". The sitter's role is simply to be available to assist the breather, not to interfere or interrupt the process. Breathwork just like the Completion Process is one of the most powerful Soul Retrieval techniques available to mankind.
Shamanic journey
Shamanic journeying is the inner art of traveling to the invisible worlds beyond ordinary reality to retrieve information for change in every area of our lives from spirituality and health to work and relationships. The shamanic journey is the art of using sacred intention to enter an altered state of consciousness in order to connect with the spiritual dimension of reality. Shamanism is the oldest spiritual practice—we have found evidence of the first shamans from over 40,000 years ago. Today, shamanic practice is alive and well—and evolving to suit the needs of our modern world.
The practice of shamanism puts you in direct contact with your spiritual allies and the divine aspect of your own being. It allows you to develop a relationship with the spiritual forces in your life—and to build a sense of trust in the wisdom, insight, and healing energy you receive. With shamanism, you can be directly in touch with your inner God without relying on intermediaries such as churches or gurus to experience Truth of Guidance.
For more information, click here to downlaod a pdf file about breathwork.
Teacher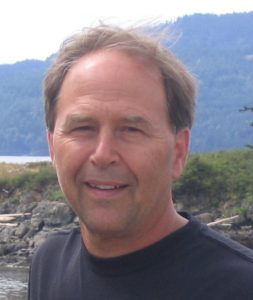 Todd Zimmerman
Todd is an intuitive transpersonal soul-oriented practitioner focusing on integration and self-actualization. He has worked in the area of health care and personal growth and development for over 28 years, personally creating, co-creating and facilitating unique transformational programs, workshops and ceremonies that have powerfully affected the lives of thousands of people. Integrating Hand Analysis, Ontological/Transformational Coaching, Breathwork, and techniques of our ancestors, Todd creates a safe and well-grounded process that allows for graceful, powerful, self-paced transformation and the actualization of his clients' goals and desires. Began training in Shamanic and Spiritual practices in 1987 with spiritual teachers and a community in the Sonoran foothills of the Sierras. Certified as a Hand Analyst in 1991 by Richard Unger of the International Institute of Hand Analysis (IIHA). He returned to the IIHA in 2004 for further study. Certification as an Ontological Coach came in March of 2002. Todd co-facilitated the coach training program at the Institute of Transpersonal Psychology (ITP) in Palo Alto, CA for over 8 years. ITP is now called Sofia University. Certification in Radiance Breathwork from Gay and Kathlyn Hendricks came in 1990. Todd pioneered live music group breathwork and was honored to bring the band "Soulstice" to The…
Learn more about Todd Zimmerman