Singles Retreat – Valentine's week!
With Ale Gicqueau
February 10 - 17, 2018
SINGLE ROOMS ARE SOLD OUT!
ONLY ONE SPOT LEFT FOR WOMEN!
After the success of the first two Philia Singles Retreats that gave rise to four beautiful love stories as well as lots of fun & learning, we are doing it again in 2018 during Valentine's week!
As before, each application will be personally reviewed by Teal Swan.
Watch the video below to see the highlights from our first Singles retreat!
This retreat is dedicated to any straight single people in search of true intimacy – we will spend the week exploring the topic of dating and most especially, learning how to manifest the relationship that you want.
The Program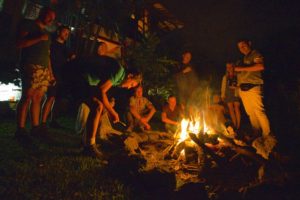 Saturday:
Arrivals and chilling out
Movie night
Sunday:
5-minute introduction of each participant
Appreciation experiential exercise
Constellation work to become aware of your main negative pattern in relationship
Relational psychology game in the evening
Monday:
Connection process
Completion process on triggers that surfaced
Loaded questions game in the evening
Tuesday:
Walk to the waterfall from the property early morning (optional)
Speed dating
Male & female archetype expression
Ho'Oponopono meditation and release
Dance party in the evening
Wednesday:
Thursday:
Surprise activities
Closing ceremony in the evening
Friday:
Saturday:
Good byes and leaving Philia
This retreat will be hosted by Philia's co-owner, Teal Swan's husband Ale Gicqueau. Because of his life experience, Ale is uniquely qualified to teach the following dating topics:
Getting ready for a romantic partner.
How to attract the significant other of your dreams.
What is getting in the way of you manifesting your ideal partner.
How do you know someone is right for you?
The real truth about behind romantic attraction.
The keys of a successful relationship.
You can read more about Ale at the bottom of this page.

Why should you go?

You are single and want to attract a special person into your life
The attendees will be hand picked by Teal Swan, the spiritual catalyst to make it a magical and transformative experience for everyone
If you get triggered, you can rely on the loving and supportive presence of our staff that is trained and certified to facilitate you with The Completion Process
You are looking forward to tasty and healthy vegan food
You would like to explore the warmth of Costa Rica, including the beaches and the lavish rainforests
Get ready for a week of fun, learning and excitement at Philia summer singles retreat!
Cost
You buy your own flight to San Jose, Costa Rica
$1785 for a private room
$1190 for a shared room with a person of the same gender
This is an all-inclusive retreat. Food, accommodation and activities are all included
How to be selected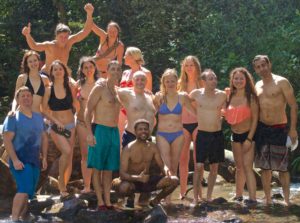 Apply now as space is limited!
Send a confidential email to findloveatphilia@gmail.com with the following information:
A short bio
A recent picture of yourself
Your sexual orientation: straight, gay, lesbian, bisexual, transgender, polyamorous
Your date of birth, country of birth and residence
A description of your ideal partner
Your past struggles in intimate relationships
If you would like a private or a shared room
How you heard about us
Testimonials From Our Last Singles Retreats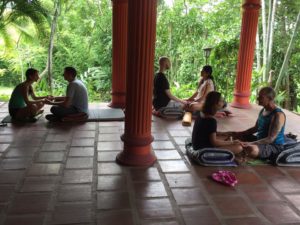 "This was a my first trip to Costa Rica & Philia Center for the Singles Retreat, January 2017. A Gorgeous & Wonderful place for Inner work, guided by Beautiful, Warm, and Heartfelt Teacher, Facilitators, and Staff. I had a personal experience with Teal, right in the middle of the Kitchen amidst many people during our meal time, and was TOUCHED by her undivided attention, holding me and being there, while I was going through bodily tremors, processing what needed to process.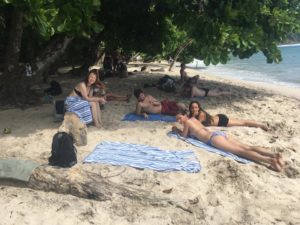 This CO-CREATIVE Healing interaction continued while sitting and having our meals together, where her spoken wisdom flowed from her HEART, reaching the deep of my Core. I will NEVER FORGET that Experience with my Cosmic sister, FULLY PRESENT for another Being (tears running down my face as I'm writing this) of Creation. Beautifully Designed Course, where days of intense processing were followed by Magical bathing moments under Waterfalls surrounded by elemental spirits/orbs. Magnificent swimming delight in WARM azur blue ocean. This Magnificent location on Earth is To BE Experienced by Everyone!!! "
–François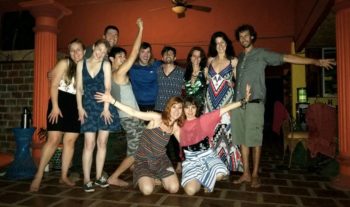 "The Philia singles retreat was an EPIC adventure and the most exciting, awesome way to kick off the new year.!  I can say with confidence that if you are willing to be vulnerable and open you will return from this retreat energetically cleansed and ready to attract your new partner as i was. (or you may be among the lucky to find their partner at the retreat.) Either way you will walk away with a variety of insights into yourself and how to attract the person you really want in your life. Your facilitator, Ale is one of the kindest, gentlest, grounded, compassionate men i have ever met in my life and made everyone who spent time with him feel comfortable, supported and loved and was always there for any of us at anytime we needed him especially if he noticed someone was triggered. You are in for a very special treat. I wish I could wipe my memory and do it all over again and again. Awesome times I will remember forever! 🙂 "
–James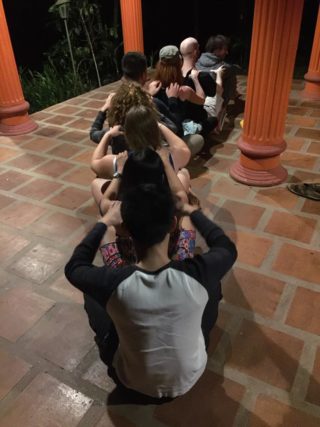 "Philia is an incredible experience, Beautiful resort in a beautiful country. The facilities add to the immersive experience of whatever one comes here for. I've been to Philia for two workshops now, the Singles Retreat and the Breatharian Workshop. I've learned a lot, identified and transformed crucial issues within myself, and met new friends, Both Workshops delivered far more than I expected in terms of personal development. I highly recommend this experience to anyone looking for spiritual growth and like minded connections."
-Marcel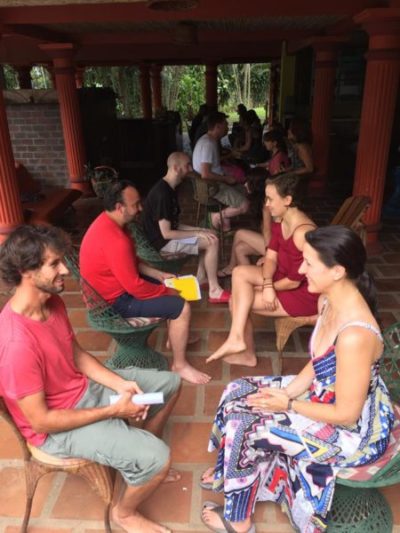 "Coming to Philia was a life changing experience to say the least. I came in completely broken and left with a renewed sense of identity and confidence. Everyone at the retreat center was very kind to me and helped me to feel comfortable whenever I may have been a bit nervous. I'm always trying to get my friends and family to go because I know it would benefit them to do some self-discovery work. It may be challenging to face yourself as it takes courage but the happiness that is available to you when you do is worth it. I would recommend Philia to anyone who wants to increase their happiness level and bring joy and love back into their life." 
-Alexia
"I am envious of the people who will be participating in the next retreat. For Philia to really work its magic one has to have the emotional maturity to engage in radical honesty and follow the path of love. If you do so the results will be amazing. The retreat is beautiful and the whole team is remarkable. I lost physical and emotional baggage as I connected with some great vegan food and the other wonderful retreat members. It was a smashing experience."
–Daniel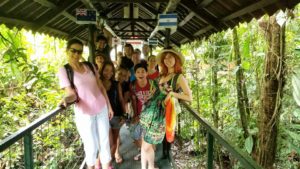 "Philia center is a place for true heart connection. Beautiful things happens and people open up and dare to be vulnerable and loving. That made me feel so free for the first time. I was able to truly be myself in a loving and accepting surrounding.
I also dived deep in myself and got to know what's holding me back from finding the love of my life. I started to be my own best friend and creating my own reality.I left Philia center with new friends that were more like a loving family. Even though we only spend one week together, it feels like I know them better than friends I known my whole life.You don't have to feel lonely anymore, this is your chance!"
-Sofia
"The singles retreat at Philia was an awakening experience for me and a brought conscious change in my life. I was very nervous and insecure when I arrived but after I put my first step into the property, my state changed and it felt amazing. I learned how to love myself and let other people again touch my heart. The energy of the land and the team are unique and magnificent. Actually I just told my friends today that I am happy that my old girlfriend dumped me so I could attend Philia singles retreat and experience this unforgettable experience:) It brought me to a spiritual life what I have always been yearning for. I found my path. It was one of the most intense and awakening week of my life. Thank you again for showing me all these techniques and tools.
Much love"
-Raffa
Teacher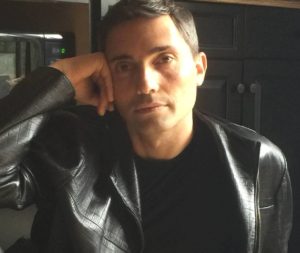 Ale Gicqueau
Ale was born in France, the country of Love. He started his spiritual journey when he was 19 after experiencing a full body mystical state of consciousness that made him realize that there was much more to life than the reality visible to the naked eye. His spiritual quest brought him to the USA when he was 22. He settled in Silicon Valley where he worked for 20 years as a successful entrepreneur in the software industry. Applying his knowledge about how to attract his ideal partner into his life, he attracted and manifested the love of his life, Teal Swan into his reality and it has been an exhilarating rollercoaster ever since.
Learn more about Ale Gicqueau