Couples Heart Tantra Retreat
With Sarah Sandhill and Peter Sandhill
March 24 - 31, 2018
With Sarah & Peter Sandhill who have been teaching sex & intimacy at Esalen for many years
Couples' Heart Tantra offers couples an introductory exploration into the tender, exciting, and empowering dance of Tantra. There are exercises to enrich your relationship, emotional intimacy, communication, and sex life, and bring out the adventurer in you. It is designed to bring you closer in heart, body, understanding, and spirit. The workshop includes experiential processes and demonstrations, truth telling, playfulness, lots of sharing, sensuality, touch, and time with your lover to practice and just "be."
"A beautiful part of the course is the honest and often profound sharing that you'll witness as other couples allow us all into the joys and challenges related to their communicating and their relationship experiences together," say the leaders.
"In a sense, we all end up as teachers for one another, having a lot of depth and joy along the way. And the weekend includes creating a plan, with your partner, to bring the intimate connection into your life at home."
This workshop is designed for couples of all gender and sexual orientations.
The registrations are for 2 people (couples) per registration ONLY. We offer three options: a shared King bed, a room with two bunk beds or a room with two twin beds. The prices are listed per 2 people.
*By registering both parties agree to the "Accident Waiver and Release of Liability Form" and the Terms and Conditions on the Registration Form.
Leaders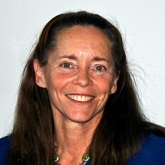 Sarah Sandhill
Sarah Sandhill is a lover of all people. She is naturally compassionate, kind and caring and brings this to her workshop facilitation. She has been leading HAI workshops since 1995 and has created the safety for men and women to dive into growth in the areas of love, emotional intimacy, spirituality and sexuality. Her passion is working with women to shed their shame around sexuality and blossom into their sexual aliveness and to step into and expand their awareness of self. Sarah is a dynamic, authentic, revealing and nurturing teacher and coach-counselor. Sarah is very open about her life and her history and women feel very comfortable and supported by her. She leads a women's workshop called All About Sex for Women. Her training has been in Process Therapy and with this skill she is able to assist women & men in trusting the change they wish to step into. She is a powerful leader and combines this with a lovely sense of humor. The quote she aspires to live by is, "I refuse to tiptoe carefully through life only to arrive safely at my grave." She has three children and 5 grandchildren and a magnificent relationship with her husband…
Learn more about Sarah Sandhill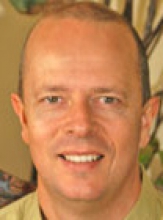 Peter Sandhill
Peter Sandhill, MA, is an accomplished leader in the field of personal development as well as an executive coach, counselor and inspirational speaker.  He has a Master's degree in International Management and was a university educator for six years in Japan & Australia.  Peter currently leads personal development courses on four continents, including the acclaimed and transformational Love, Intimacy & Sexuality workshops for the Human Awareness Institute (HAI).  He is passionate about assisting people of all ages and backgrounds to create lives filled with joy, love, purpose and ever-greater possibility.
Learn more about Peter Sandhill