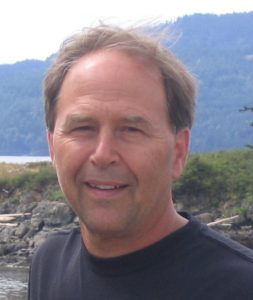 Professional Hand Analyst, Ontological Coach/Mentor, Radiance Breathwork Facilitator, Musician and Shamanic Practitioner!
Todd is an intuitive transpersonal soul oriented practitioner focusing on in-tegration and self-actualization. He has worked in the area of health care and personal growth and development for over 28 years, personally creat-ing, co-creating and facilitating unique transformational programs, work-shops and ceremonies that have powerfully affected the lives of thousands of people.
Integrating Hand Analysis, Ontological/Transformational Coaching, Breathwork, and techniques of our ancestors, Todd creates a safe and well grounded process that allows for graceful, powerful, self-paced transforma-tion and the actualization of his clients goals and desires.
Began training in Shamanic and Spiritual practices in 1987 with spiritual teachers and a community in the Sonoran foothills of the Sierras. Certified as a Hand Analyst in 1991 by Richard Unger of the International In-stitute of Hand Analysis (IIHA). He returned to the (IIHA) in 2004 for fur-ther study.
Certification as an Ontological Coach came in March of 2002. Todd co-facilitated the coach training program at the Institute of Transpersonal Psychology (ITP) in Palo Alto, CA for over 8 years. ITP is now called Sophia University.
Certification in Radiance Breathwork from Gay and Kathlyn Hendricks came in 1990. Todd pioneered live music" group breathwork and was honored to bring the band "Soulstice" to The Spiritual Emergence Network (SEN) conference in Todtmoos Germany (1996) in support of Stan Grof s first ever live music Holotropic Breathwork. Todd provided a monthly group breathwork experience at (ITP) The Institute of Transpersonal Psychology for many years.
"The Great Spirit breathes in the breath of Life and the tracks of that breath become our fingerprints." -Navajo
Events with Todd Zimmerman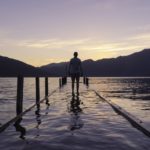 Journey into Self
August 4, 2018
Due to the success of Journey into Self in 2016, we have created Journey into Self 2. Time to go deep into the shadow! This week long retreat is hosted from Saturday to Saturday. Breakfast, lunch and dinner are provided by Philia. We are an all inclusive spiritual retreat center. All meals are optionally vegetarian or vegan. Saturday:   Check in and welcome to our center, visit of the property, our vision and review of the week program Sunday: Welcome /  Introductions Intro to Hand Analysis Hand Printing Learn to read Fingerprints Create Fingerprint Charts Monday: Souls Agenda Readings Life Purpose / Life Lesson Development The completion Process if you wish Music / Drumming at night Tuesday: Excursion day to Arenal, warm river, hot springs and La Paz waterfall Wednesday: Morning Kambo session and discussion (Read Teal Swan's blog about Kambo here) Breathwork Didactic Trancedance Thursday: Breathwork and sharing circle Friday:         Day on the beautiful Pacific beach and evening closing circle and celebration Saturday:   Check out More about some of the activities: Hand Analysis Hand analysis is a fascinating means of getting insight into our Soul's purpose, our emotional nature, our gifts, talents…