ADVANCED ANGER AND ARGUMENT SOLUTIONS: How to Dissolve Conflicts and Emotional Upsets, and Restore Love, Play, and Connection
With Bill White M.A.
January 28 - February 4, 2017
Our week long retreats are hosted from Saturday to Saturday. All of our retreats follow a similar agenda:
Breakfast, lunch and dinner are provided by Philia. We are an all inclusive spiritual retreat center. All meals are optionally vegetarian or vegan.
Saturday: Pick-up from San Jose airport, welcome to our center, visit of the property, our vision and review of the week program
Sunday: Workshop day 1
Monday: Activity day (ex. hiking in the rainforest)
Tuesday: Connection process in the morning and Completion process in the afternoon between attendees, volunteers and facilitators
Wednesday: Workshop day 2
Thursday: Workshop day 3
Friday: Leisurely day at the Playa Blanca. Relaxation and more connection
Saturday: Check out
Do you want to deepen the magic in your relationship?
The key to deepening the magic is probably not what you think it is.
Being ineffective at navigating anger and conflict is likely the number one killer of relationships. Don't let anger and conflict become a barrier between you and your love.
Learn skills for finding the source of, and the solutions for:
Anger and arguing
Resentment, clamming up, feeling distant
Defensiveness, not listening, withdrawing
Unkind or disrespectful interactions
Abusive attitudes and behaviors
Learn how to:
Self-process to resolve your emotional upsets by yourself
Support your partner when he/she is stuck in upset
Use anger and conflict situations to go deeper with your partner.
Go within as a more effective initial approach–rather than interacting
Discover the unseen influence of childhood in an emotional reaction
Shift to being vulnerable when you've started off in a reactive place
Discover the real emotions behind anger (i.e., fear and/or hurt)
Listen effectively and speak effectively during emotional distress
Stop avoiding conflict, which is as destructive as poorly addressing conflict.
Discover the one key indicator that someone is not worth your effort
By getting to the root of upsets and not hurting each other with anger, you will experience:
A deep level of safety and trust
More fun, laughing, and playfulness
Sustained connection
Enhanced sexual passion
Clear and complete communications
This workshop is designed for couples; however, the principles apply to any type of relationship. Even if you already have therapist-level skills, you will gain profound insights into how to eliminate fighting and turn anger into a healing, freeing experience.
You will leave with a powerful step-by-step process for untangling emotional upsets and conflict.
---
TESTIMONIALS
"This is by far the best professional help I've ever had. I had no idea my husband and I could actually get to a place of resolution in the first session [4 hr]. Who knew that this thing could be improved so quickly and painlessly?" C & J, Tucson 
"Our sessions with Bill were extraordinary in part because my partner has been a marriage therapist for 30 years. I have also had extensive training in communication and conflict resolution. We go to Bill when we can't figure ourselves out. We are impressed with Bill's ability. " L & R, Tucson
"I was VERY SKEPTICAL reading over your testimonials. I thought, "this sounds too good to be true. ' I am so glad I didn't go with that thought, even though our hurdles seemed insurmountable. Holy cow!  I never in a million years expected these kinds of results after 1 session [4hr]–considering our 10 years of unresolved issues.  I woke up today with a happy heart and feeling encouraged and hopeful." Kathy B., Tucson
"Thank God we found you. I have no words to express my gratefulness. I have been to as many as 6 psychiatrists, psychologists, and counselors for my depression. I have gotten no help. My husband and I went to a therapist and got no help. You are a true professional." A & E, Tucson
"My pet dying threw me for a loop—tremendous anger, self-loathing, and grief. All this time, I thought you just worked on love relationship issues. Not an hour later I walked out of your office feeling free." Maria, Tucson
"I speak for both of us, you are a very gifted person and have an incredible talent of uncovering the underlying issues and challenges—untangling years of internal/external struggles."  N & P, Tucson
"Part of my work involves resolving emotional trauma. I call Bill when I need help with my own stuff. He's got tools nobody else seems to have." HM, Seattle
"You have an obvious gift of insight and intuition that is delightful." C, Tucson
"In my first session [1 hr], I was so very angry at my ex. Twenty minutes later I wasn't feeling angry. It was amazing!  Three days later and I am still feeling good!!" Pat., Tucson
"One session [2 hr] completely turned things around for us. I don't think there's anyone in Tucson who does the work Bill does." M, Oro Valley
Teacher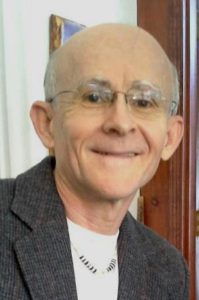 Bill White M.A.
I provide what I consider to be a very unique style of dating and love relationship coaching. The bulk of my approaches are based on what I have put into practice in my personal life. Many approaches I have developed myself. My relationship technology is alive and growing. I'm continually developing new or improved approaches. What my clients experienced a year ago has been significantly enhanced over that time period. I'm like many of you. I spent many miserable and clueless years trying to make sense of love relationships. My life has been about finding my way out of the mess and discovering the secrets that bring happy, lasting love. I certainly don't have all the answers, but my 25 years of work has given me some secrets that few have access to. Not putting my parents in an unkind light, I did have a difficult time in childhood. The things I learned in childhood about self-love, loving others, healthy communication, and healthy relating were mostly inadequate. I had a lot of unlearning to do. I realized in early adulthood that I would get nowhere in life if I didn't address my defective childhood learning and pain. That unlearning and…
Learn more about Bill White M.A.