A Workshop in Presence – Complete Healing Body Mind and Spirit
With William Gochenour
February 11 - 18, 2017
Our week long retreats are hosted from Saturday to Saturday. All of our retreats follow a similar agenda:
Breakfast, lunch and dinner are provided by Philia. We are an all inclusive spiritual retreat center. All meals are optionally vegetarian or vegan.
Saturday: Pick-up from San Jose airport, welcome to our center, visit of the property, our vision and review of the week program
Sunday: Workshop day 1
Monday: Activity day (ex. hiking in the rainforest)
Tuesday: Connection process in the morning and Completion process in the afternoon between attendees, volunteers and facilitators
Wednesday: Workshop day 2
Thursday: Workshop day 3
Friday: Leisurely day at the Playa Blanca. Relaxation and more connection
Saturday: Check out
In this workshop you will:
Be given tools to access the hidden power within you and the universe you live in,
Understand how to harness your energy for personal health and well-being,
Understand the metaphysics of the organic systems and how they integrate with charkas.
Reconnect your body to the earth's elemental power through foundation grounding,
Understand and incorporate the healing power of sound and how to become one with it.
Learn how to take back your power and how to stop giving it away,
Explore the healing properties of gems,
Enhance and expand your senses to fully understand and feel the energetic fields around and inside you and how they connect to everything,
Learn how to completely free yourself from your past pain, and be present, and one with the universe,
Change your perception of everything so you can easily see the perfection and beauty in everything!
Teacher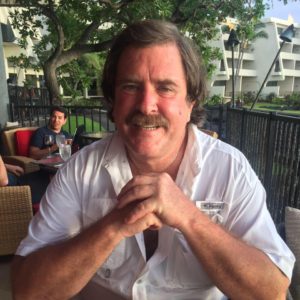 William Gochenour
Born in Cincinnati, Ohio on July 24 1954 I soon found myself crawling around on the floor with parents that were having group meditation and discussing the writings of Edgar Cayce, the Sleeping Prophet. Every morning my parents would pray, meditate, and then do yoga before breakfast. As I grew older I became fascinated by Edgar Cayce's  readings about healing, Atlantis, auras, etc. My father began working for the United Nations so we traveled around the world. This allowed me to witness how other people lived in other parts of the world. I attended high school for two years in Vienna Austria and in Geneva Switzerland. I returned to America to attend college and graduate from Chico  State University. After receiving my BA, and getting married I began my career in Alternative Healing with a massage certification, as well as Reiki, Iridology, Reflexology, and Rising Star Healing Modality. Once we moved to Chico CA, in 1996 I started my own business called MindBody Connection. Since then I have been working in my Palo Alto office and Chico office offering a wide range of teaching, healing modalities, spiritual coaching, and workshops that have taken me to England, Los Angeles, Canada, San…
Learn more about William Gochenour